Advertenties
Advertenties
-WorldTour 2011-
Neil gaat weer touren in 2011!!!!
Deze Datums zijn officieel bekend gemaakt,
...........New-Zealand............

February 26 & 28,Auckland.
Vector Arena
..............................
March 4, Wellington
Westpack Stadium(cancelled)

..............Australia..............

March 5,11&12 Melbourne.
Tod Laver Arena.
.......................................
March 7, Adelaide
Adelaide Entertainment Centre
......................................
March 19, New South Wales
Hunter Valley Hope Estate Winery
......................................
March 21 & 23 Brisbane
Brisbane Entertainment Centre
......................................
March 26, Sydney
Sydney Football Stadium
......................................
March 29, Perth
Perth NIB Stadium
====================
............South-Afrika............

April 2, Johannesburg
FNB Stadium
..............................
April 5, Durban
The Moses Mabhida Stadium
...............................
April 8,Port Elizabeth
Nelson Mandela Bay Stadium.
..............................
April 11, Cape Town.
The Green Point Stadium.
====================
Cherry..Cherry..Christmas
Op 13 oktober komt de nieuwe Kerst CD uit van Neil, hier de pers release van Columbia Records
NEW YORK, Sept.30-2009
PRNewswire
Columbia Records announces the release of A Cherry Cherry Christmas, the new Neil Diamond holiday collection, available in stores and online Tuesday, October 13.
The title song, "Cherry Cherry Christmas," is filled with references to many of Diamond's greatest hits. Newly written and recorded by Neil Diamond for Christmas 2009, it is destined to become a new Christmas standard.
Newly included with the re-mastered classics are a transcendent "Amazing Grace"; another new Neil Diamond original, "Christmas Dream"; and a party-time version of Adam Sandler's comedic "The Chanukah Song," produced by DJ Ashba (Guns N' Roses).
Neil Diamond - A Cherry Cherry Christmas.
............Tracklisting:............
Cherry Cherry Christmas.
Sleigh Ride.
Have Yourself A Merry Little Christmas.
White Christmas.
Christmas Dream.
The Christmas Song.
Deck The Halls / We Wish You A Merry Christmas.
Jingle Bell Rock.
You Make It Feel Like Christmas.
Winter Wonderland.
Joy To The World.
Amazing Grace.
Meditations On A Winter Night. (Instrumental)
The Chanukah Song.
========================
Across a musical career spanning nearly five decades, Neil Diamond has sold more than 125 million albums worldwide, with a remarkable track record of 16 Top Ten albums, and 37 Top Ten singles. A Grammy Award-winning artist, Neil Diamond has been inducted into the Songwriter's Hall of Fame and is a recipient of the Sammy Cahn Lifetime Achievement Award. Among Diamond's many other honors, he has received a Golden Globe Award, 12 Grammy nominations and was named the 2009 MusiCares Person of the Year. --------------------------------------------------------------------------------
You are my number 1
Diamond Dominates Billboard 200 with his first number.1 album
========================
Diamond said: "This record represents a giant step in my evolution as a writer and a recording artist ... you will see I've gone deeper. It was more painful to write this -- maybe the most difficult album I've ever written, and maybe my best."
The Power of Two
Every Neil Diamond song is a jewel: beautifully crafted, honed, designed to deliver a knockout emotional punch while you sing along.
==========================
I prefer Diamond's '60s material, mostly because he hadn't started to take himself so seriously.
==========================
Picture this. I'm nestled in a chair next to the music producer icon, the one and only Rick Rubin, (founder of DefJam Records; one of Forbes 100 most influential ppl in the world; co-head of Columbia Records), along with 10 other diligent reporters (Rollingstone, LA Weekly, Flaunt Magazine, etc..) in a quaint little listening den in Santa Monica earlier this wk. The occasion? To listen to the unreleased Neil Diamond album HOME BEFORE DARK (out May 6th).
Thank You Australia
Het lijkt er toch op dat de Thank You Australia DVD er toch komt, de cover is bekend en de release datum staat voorlopig op 16 juni 2008,
====================
Product details:
Format: PAL
Region: Region 2 ( DVD formats.)
Number of discs: 1
Classification: Exempt
Studio: Eagle Rock Entertainment
DVD Release Date: 16 Jun 2008
Run Time: 173 minutes

Neil and Leonard Cohen.
Leonard Cohen and Neil Diamond To Share Twin Bill
Neil Diamond and Leonard Cohen will both play on the final day of Glastonbury Festival1 2008

If Loving Both Leonard Cohen And Neil Diamond Is Wrong,.... I Don't Want To Be Right.
.......Prologue........
.......The Jazz Singer:.........
25th Anniversary Edition
------------------
Release Date: 10/18/2005
Original Release: 1980
Rated: PG
Length: 116 mins
Picture: Color
Ratio: 1.85:1/16x9
Audio: 6.1 DTS-ES,
Dolby Digital Surround EX,
Dolby Surround 2.0
Genre(s): Drama
SKU: DV13773
UPC: 013131377392
SRP: $19.98
Format: DVD
.................................
...................................
Op
Amazon
kun je een
Neil Diamond kalender 2006
bestellen.
Neil Diamond Calendar
2006 (WALL CALENDAR)
List Price:
£5.99
Our Price:
£4.79
You Save: £1.20 (20%)
Not yet published: you
may still order this title.
Amazon
will dispatch it
to you when they receive
it from the publisher.
====================
====================
`Reminicse for aWhile`
......
Being a Doctor
......
"In school I was always very good at science, but as I grew older, I was bothered by the impersonal nature of medicine. "I couldn't help getting emotionally involved with people's problems. "During my junior year in college, a man had a heart attack on the street in front of me. "I gave him mouth-to-mouth resuscitation, heart massage, and everything else I knew, but he died in my arms. "I knew then that I could never be a doctor."
Diamond Experience!!!!!
International singer and guitarist Bob Drury presents a stunning tribute to the legendary American singer/songwriter Neil Diamond. Rock with all the hits including Cracklin' Rosie, Sweet Caroline, America, Love on the Rocks, I Am I Said, Pretty Amazing Grace and many more...
To contact 'A Diamond Experience'...
Email: robertmdrury@aol.com
Telephone: 01303 267509
Mobile: 07788 497921
The Dutch Neil Diamond!!!
Jaring Suurs zingt Neil Diamond:
Believe In Happy Endings
Beste Neil Diamond fan,.....
Jaring Suurs,.......
staat bekend als de .......
Nederlandse Neil Diamond.
Degenen die Jaring kennen
of één van zijn cd's in bezit
hebben, weten hoe goed Jaring zingt en dat hij een stem heeft die een perfecte copie is van die van Neil Diamond. Voor vragen kunt u contact
opnemen via e-mail adres
nvdheiden01@planet.nl
PS: Kijk ook eens op de site van Jaring www.jaringsuurs.nl
Jaring Suurs De Nederlandse Neil Diamond de entertainer voor al uw feesten en partijen
..Rainyday Song!..
-
Hier een korte maar leuke reactie van Rolf Breemes die bij mij in de zelfde plaats Rijssen woont(± 300 mtr van mijn huis) en een concert van "Neil"bezocht in Hull op zondag 22-mei jl.
********************

Hoi Henk,.....
Ik heb aan je gedacht in Hull. Was een mooi concert, maar ik vond het in 1999 mooier. Het is allemaal zo voorspelbaar en voorgeprogrammeerd. Ik heb het geluk gehad Neil te mogen ontmoeten. Zowel voor het concert als ook na het concert. Ik heb kort met hem gepraat in beide gevallen. He's a nice guy! Wordt wel oud, phoo dat wel. Ik heb een handtekening gekregen van Neil, ben er erg blij mee!! Verder heb ik bijna de hele band een hand gegeven die aan mij voorbij kwamen. Tjonge, echt ik snap het nog steeds niet. Ik hoop dat je niet teleurgesteld bent dat ik hem juist mocht ontmoeten. Ik kan me zo voorstellen dat jij zelf dat ook graag had gewild. Ik kan er verder niets aan doen helaas. Ik had gewoon 2x geluk. Meer niet. Toch stuur ik je de foto's die ikzelf heb gemaakt van Neil! Jij bent de eerste die ik ze stuur! Ik hoop toch dat ik je hiermee een plezier doe!
Groetjes, Rolf
====================
If you know what I mean!
Who is Neil Diamond?
"One of the reasons I quit
in 1972 was that I felt
it was important for me
to get a concept of who
I was again. You can get so
lost in what the public
thinks you are, what the
reviewers and record
companies think you are.
I just wanted to withdraw
and find out who
Neil Diamond was."
==================
When I'm onstage, it's me.
I'm not acting. I'm not
trying to portray someone
I'm not. I don't put on
any airs; I'm straight.
My music doesn't focus
on any one group--
it just talks about people,
about love and life and
loneliness. It's just me,
and I think that
audiences relate to that.
What they see....
is what they get."

fan´s story from Glasgow
Hier een impressie van het concert van 7 juni 05 in Glasgow van Kees en Diane v/d Brink
--------------------------
Hallo,..........
Ik ben een Neil Diamond fan van het eerste uur. Toen ik zag dat Neil naar Engeland kwam hebben we gelijk een datum geprikt voor een concert.We wilden geen concert mislopen, zo dichtbij als hij nu was.....we waren bang dat Neil niet naar het vaste land van Europa zou komen, dit bleek ook zo, dus hup naar Glasgow !! We kwamen op Glasgow uit omdat deze stad gemakkelijk te bereiken is met het vliegtuig.Neil trad daar 3 avonden op, de 6 e, 7e en
8 e juni. Alledrie de concerten uitverkocht, toch zo ongeveer 15.000 mensen per keer hebben we uitgerekend. We kwamen dinsdag de 7 e juni aan en s'avonds was ONS concert. We waren al vroeg in de avond in de zaal, spannend zo'n sfeertje.... We hebben de tickets via Internet gekocht en dan moet je toch maar afwachten waar je zit ( we konden alleen het vak kiezen en niet de stoelplaatsen ) Maar we zaten heel goed. Goed zicht op het podium, zonder mensen voor ons, en op de 2 grote schermen ernaast. Het concert begon ongeveer 20.15uur. Later dan aangekondigd, want heel raar maar waar, de mensen stroomden nog volop binnen net voor en na 20.00uur. Maar goed, toen begon het concert en we hebben meer dan genoten. De zaal stond na het eerste nummer gelijk op z'n kop. Wat een vreselijk enthousiast publiek die schotten !! Het concert was super geweldig, voor mij heeft Neil niets aan kwaliteit ingeboet. Hij heeft een uitstraling die van het podium afspat. Hij is charmant, heeft humor, en weet het gehele concert de aandacht vast te houden. Mooie beelden van Jonathan Livingstone Seagul op de schermen tijdens liedjes van deze film, mooie verlichting op het podium. Vele hits kwamen langs, een reis door de tijd. Neil 's band deed ook erg enthousiast mee, je kan zien dat ze plezier in het spelen hebben. Ook de achtergrondzangeressen kregen de waardering die ze verdienden, van Neil uiteraard maar ook van het publiek. Kortom een wereldervaring die we niet hadden willen missen.
Diane/Kees
Neil in' Hall of Fame'.
Celebrating my Rock & Roll Hall of Fame nomination. Yippee! I owe it all to my fans, thank you.
The Gift of Song!!
Diamond is forever, I believe
Sometimes, a man just has to come clean. So, here it goes. I'm a Neil Diamond fan. A big Neil Diamond fan. A huge Neil Diamond fan. Maybe the biggest Neil Diamond fan in the history of the world. Being a Neil Diamond fan has never been cool, is not cool now, will probably never be cool. Even so, I'm a Neil Diamond fan.Back in the late 1960s and early 1970s, when my friends were swinging with the Stones, getting down with the Grateful Dead, or grooving with Marvin Gaye, I was singing along with Neil.


That´s not cool at all.

But the words and music of the man from Brooklyn touched the heart of the boy from Rijssen when my girlfriend broke up with me in the sixth grade because I wouldn't kiss her in the dark space next to the storage room at our school, Neil was there to sustain me with "Solitary Man." Senior year at high school was a confusing and troubled time as I juggled job, school, girlfriend and growing up. Neil sang, "I Am, I Said," an anthem of loneliness and self-doubt, just for me. If the mood was right for seduction -- or rather bumbling, embarrassing, awkward attempts at seduction -- "Play Me" provided the perfect background music. When the time came to leave college, Overijssel and small town life for the adventure of making my own path in the big and frightening city of Apeldoorn, Neil provided the perfect soundtrack with his homage to urban life, "Beautiful Noise." When the american hostages were released from Iran in 1981 after more than a year of frustrating captivity, American patriotism soared, and Neil provided the perfect anthem to express those feelings in, "America." And, when I was blessed with the birth of a daughter in the fall of 1981, Neil provided the perfect name for this most perfect little girl sweet Caroline,(Ilona) as in "good times never seemed so good, so good, so good!"
No, Neil Diamond has never been cool. But he has always been.
My first concert experience of Neil came at the Ahoy-Rotterdam in June-1- 1977, . He was great on vinyl but he was even better live and in person. No opening act. No flashy gadgetry or pyrotechnics. Just the man, his band and his music. And the music was always powerful stuff. Powerful enough to draw me back to other concerts in Bad-Segeberg(Germany), 1983, and Ahoy-Rotterdam again in 1989 and 1999.
Of course, it has been 25 years since the release of "America."
Of course, it has been forever since Neil had a hit song played on mainstream radio.
And, of course, even the biggest of fans, including me, will admit that the songs written and recorded by Neil during the past two decades of his career have not been as enduring or as powerful as those of the first two decades.

Until now!!.

Now, Neil has just released a new CD. And it is truly something special. Produced by rock impresario Rick Rubin, "12 Songs" is a remarkable musical statement by an artist who will turn 65 come January.
"Hell Yeah!" is a powerful affirmation of life and of love, perhaps best viewed as an older, wiser and more experienced extension of "I Am, I Said."
"Delirious Love" features the same sort of stripped-down lyrics and driving guitar that powered "Cherry, Cherry" nearly 40 years ago.
"Evermore" is the best power ballad Neil has penned in decades.
It begins simply and haltingly, with just his voice and guitar, then soars to a powerful climax, filled with strings and horns and soaring synthesizers. And my own favorite, a reflection perhaps of my own undying romanticism, is a paean to love that is mature, wounded and yet still passionate, "Oh Mary." So, there's my confession. I'm a Neil Diamond fan. A huge Neil Diamond fan. Maybe the biggest Neil Diamond fan in the history of the world. I know it's not cool, has never been cool, will never be cool. But as Neil grows older, and as I grow older with him, his music still moves me, soothes me, inspires me and touches my soul.

Next to all of that, cool just doesn't seem that important.
++++++++++++++++++++
Men Are So Easy!!!!
We all have a story of our own, and sometimes we like to share it with others. Now we can do so.
So open your........
"Diamond Mind" and tell it to Neil, the fans and the whole world......Open-up!!!!
Believe in happy endings
Neil Diamond proves he's still 'so good',so good, so good.
==============================
The music of Neil Diamond runs the gamut of rock- n- roll to soft ballads, giving him a broad audience base that spans the continents and encompasses all ages and musical tastes.
==============================
Act Like A Man
New Red Sox Wally the Green Monster Animated Mascot - Sings and dances to Neil's Sweet Caroline!
=======================
04/08/2008 - Neil Diamond's Announcement at Fenway Park Baseball fans-and music fans-were treated to a surprise announcement at Boston's Fenway Park that afternoon.
During the eighth-inning sing-a-long of "Sweet Caroline" Neil Diamond made an appearance in a televised, big-screen broadcast, proclaiming to fans that that he will be performing live in concert at the historic Fenway on Saturday, August 23rd, 2008 as part of his 2008 World Tour.
Grammy´s 1978
...........Songwriter..........
"I'm kind of a funny
songwriter. You can't put
me in a bag because I get
bored too quickly to write
only one kind of song."
------------------------------
Met de
nr.1
hit in Amerika
"you do´nt bring..... me flowers" ......
waren Neil en Barbra genomineerd voor een
Grammy Award.
You don´t bring me.......
He
did
bring her flowers after all,as you can see!!
"I'm not comfortable with a celebrity status, I suppose my ultimate dream is to be an anonymous star. Someone who would have all his work accepted, yet be able to mix and move freely with all the people he's grown up with in the lifestyle he knew. That would be ideal, but it's not realistic, and it's not possible. Of course, my audience isn't made up of teenagers. And you just deal with it. I certainly can deal with minor restrictions."
....................................
........STARGAZER........
The original title of
the "Beautiful Noise" album
was "Street Life."
++++++++++++++++++

Beautiful Noise werd in 1976 uitgebracht en scoorde in Nederland een nummer 1 positie in de LP Top 50, van het album werden 4 singels uitgebracht die alle 4 de Top 40 haalde, Beautiful Noise kwan uiteindelijk tot de 4e plaast. Alle nummers zijn door Neil zelf geschreven, behalve Dry Your Eyes, dit nummer schreef Neil samen met Robbie Robertson, die ook het album produceerde.
======================
.............Listen.............
"I wrote a song for the 'Beautiful Noise' album called 'Listen' which we
left out in the end, no
matter how I liked it,
because it was more
of a stage piece.
"But to do that caused
me some pain, really,
because I'd worked
hard on that song and
could already hear it
on the album.
Yet I was persuaded.
The decision was right."
====================
De album
"Beautiful Noise"
uit 1976 stond lange tijd
zeer hoog genoteerd in de
toenmalige
LP- Hitlijsten
Niet voor niets is
Neil Diamond
onlangs uitgeroepen tot:.....
de meest populaire zanger
van de jaren ´70.
++++++++++++++++++
"Writing comes not only from a person's experiences, but from his fantasies, from his dreams, from his fears and frustrations. Everything that makes up a person."
Neil Diamond's Beautiful Noise
When You Miss Your Love!.
-............................
I will always welcome
"friends" who have any
sugestions which can
improve this site.
You can mail me at
hw_fond53@hotmail.com
to keep me going!!!
........
Henk Weitering
.......-
Sweet L.A. days
Neil heeft een nieuwe manager.
===============
Frea Spits vond op de site van Billboard dit stukje. Dank je Frea.
++++++++++++++++++
Neil Diamond has signed with Irving Azoff for management. Sources tell Billboard.biz that Diamond is currently in the studio recording his next album with producer Rick Rubin, who collaborated on Diamond's 2005 offering "12 Songs" (Columbia Records). That album has sold 563,000 copies in the United States, according to Nielsen SoundScan.
"I'm very happy and excited about my new management association with Irving Azoff," Diamond, who previously had no manager, said in a statement.
Along with Diamond, Azoff's management client roster includes Eagles, Christina Aguilera, Seal, Van Halen, Smashing Pumpkins, Velvet Revolver, Godsmack and Earth, Wind & Fire, among others.
"Neil has always been, and continues to be, one of the most important recording and touring artists our business has ever known. I am honored that Neil has placed his trust in me," Azoff said in a statement.
Along with recording music, Diamond has been touring since the mid-1960s. The singer/songwriter has never been more successful as a touring act than in this decade. The combined gross of Diamond's 2001, 2002 and 2005 world tours is a staggering $168,010,354, according to Billboard Boxscore. The attendance for the 203 shows on those tours was 2,726,480.
Sal Bonafede, who passed away earlier this year at 74, was Diamond's tour director for more than three decades. For last several years, Bonafede produced Diamond's tours in partnership with Jeff Apregan.
Turn on your Heartlight.
Het eeuwige vuur dat de
onverzettelijkheid en
éénheid van de
amerikaanse bevolking symboliseert,Neil draagt
dat uit in zijn songs
over liefde en vriendschap
voor elkaar.
On Touring Two Weeks After 9/11
"...Everybody was affected by that tragic incident, and we started our tour about 2 weeks after 9/11 and I really didn't understand what the reaction would be, what the response would be. I was afraid people might be inhibited or might have that on their mind but as it turned out, it became an important element because people, some for the first time, were able to get away from their TV sets---from the news of this event---and get on with their lives, and to show that they could get on with their lives. So it became more than just going to a show and having a good time. It became a re-establishment of their lives and it became important in that sense and I felt very good about it. "My music is very therapeutic and liberating for me. At best, it can be the same thing for the audience if they allow it to be. First, I have to satisfy myself with my music. Generally when I feel pleased with it, I can feel confident enough that
there will be people in the audience who wil also be pleased. Most of the music
I do a great number of people can read their
own lives into it.
It's pretty universal.

+++++++++++++++++++
Sensitive man!
Actualy I´ve been
hearing those two words
in the same sentence
more and more!!!!
-----------------------------
..........Girls..........
"Gorgeous and very distracting while I'm singing on stage.
+++++++++++++++++
...Oh,girls you´ll
be women soon too
==================
"I still live in a fantsy world
sometimes, because it's safe".
"It's a cushion, a cocoon.
It's a protective thing
you build, and when I'm
into music nothing can
hurt me, at least in
my own mind."
..................................
.....Religious Feel to Music...

"There's definitely a
spiritual point of view
in most of the things
I do. Whether it's
religious or not is
another question.
I don't have a strong
founding in formal
religion, but I do tend
to be philosophical
and spiritual about things.
I think that attitude,
coupled with a strong
sense of drama, gives
a lot of things I do
a spiritual quality."
They ´re singing my song!
Onlangs is in de VS de cd Forever Neil Diamond uitgebracht, een verzamel cd met nummers die Neil heeft geschreven, maar door andere artiesten zijn gezongen, hierboven de afbeelding en de playlist (hieronder) van de cd, via amazon.com is de cd te bestellen, in Nederland is de cd nog niet uitgebracht.
-----------------------------
1. A Little Bit Me, A Little Bit You
The Monkees.
2. Sweet Caroline (Good Times Never Seemed So Good)
Bobby Womack.
3. Ain't No Way
The Box Tops.
4. Girl, You'll Be A Woman Soon
Urge Overkill.
5. Kentucky Woman
Deep Purple.
6. And The Grass Won't Pay No Mind
Elvis Presley.
7. Solitary Man
Crooked Fingers.
8. Cracklin' Rosie
Shane McGowan & The Popes.
9. Red Red Wine
UB40.
10. Glory Road
Arthur Alexander.
11. I'm A Believer
Four Tops.
12. The Boat That I Row
Lulu.
13. Holly Holy
Jr. Walker & The All-Stars.
14. Dry Your Eyes
The Band.
---------------------------------- met dank aan Rob Stoof.
Life, Music and Passion!
MusiCares Honors NEIL DIAMOND PERSON OF THE YEAR
========================
Friday, February 6, 2009 Cocktail Reception and Exclusive Silent and Live Online Auctions Gala Dinner, Tribute Concert and Award Presentation Special Performances by Neil Diamond and Friends For further information, visit www.musicares.com to download a reservation form. AN OFFICIAL EVENT OF THE 51t GRAMMY WEEK CELEBRATION Proceeds from this annual event benefit MusiCares' vital human services, established to help ensure that music people have a place to turn in times of financial, medical or personal crisis
......Done too soon......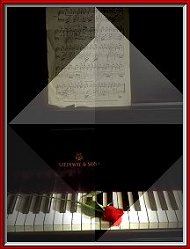 ......In Memory of ......
........Jennifer Diamond
........
October 27, 1971 - July 23, 2002
==================
Please mail your donation to:
The Jennifer Diamond Foundation
1880 Century Park East,
16th Floor
Los Angeles, CA 90067.
==================
CHILDREN WHO NEVER
FORGET FOUNDATION.
1880 CENTURY PARK E STE 1600
LOS ANGELES, CA 90067-1661
(Headed by Ëllen Diamond, daughter of NeilDiamond.)
-